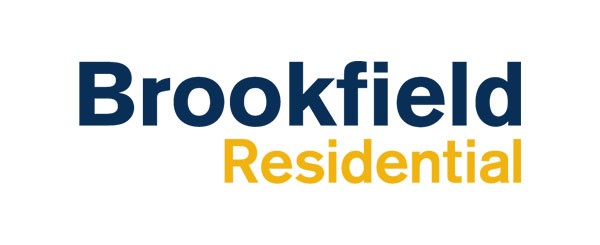 Brookfield Residential, Builder
For the last 60 years, Brookfield Residential has been creating ways and places to bring people together. With thoughtful designs - within their communities and the homes they build - they create places for people to grow and put down roots. Places where people feel they belong. Brookfield Residential is committed to innovation, choice, and affordability so that you can find your place to be.
Building your Brookfield Residential home is a one-of-a-kind experience driven by excitement, anticipation, and passion. They are with you every step of the way on the journey that leads to the creation of a home that is a unique reflection of you. Brookfield Residential provides you with a multitude of options to personalize the exterior of your home based on your lot and home selection, and also a one-stop-shop at The Studio, to choose your flooring, tile, hardware, bathroom, and all other interior components to build your perfect home - a canvas where lives are lived and dreams are realized.
Once your home is built, Brookfield's role doesn't end - they provide all their home buyers with a 2-year customer care program. This home builder's 95% referral rate demonstrates the seamlessness of their experience, before, during and long after your home is complete. Brookfield Residential is committed to innovation, choice, and affordability so that you can find your place to be.
Keeping You Safe

At Brookfield Residential the safety of every guest and employee is very important to us. Here is a list of our COVID-19 safety policies:
Showhome viewings are by appointment only.

We continue to offer one-on-one or virtual appointments.

We offer on-demand self-guided home tours using mytime.

Masks are mandatory.

We maintain social distancing.

The number of guests is limited in the showtime at one time.

Showhome doors are locked during operation hours to allow for wellness checks.

Upon arrival, guests are asked to perform a wellness check before entering the showhome.

Guest must register with us in the event we must contact them.

We continue to keep our spaces safe with increased cleanings and we frequently disinfect high-touch surfaces.
Contact us or give us a call if you have any questions about our COVID-19 safety policies or to book a showhome tour and start the process of finding your dream home today!
​

Brookfield Residential: Award Winning Home Builder
With over 60 awards for home design, quality and customer experience, Brookfield Residential has a proven track record of building homes that exceed expectations. Most importantly, over 95% of our customers would recommend building with Brookfield, a testament to our commitment to providing an unrivaled home and an unparalleled experience.

Brookfield Residential: Our Craftsmanship
What Rise Home Owners are Saying
LET'S CONNECT, AND DESIGN YOUR HOME TOGETHER
Quick possession and affordable semi-estate homes meticulously crafted by award-winning builders. Our homes represent the highest quality and elegance expected "on the hill" in the prestigious SW community of West Springs.
Contact Us To Request A Tour and Start The Process of Finding Your Dream Home