West Springs Bus/LRT
Taking advantage of Calgary's convenient transit options has never been easier. With close proximity to bus stops and the West 69th and Sirocco train stations, when you live at The Rise at West Grove Estates, you'll get around the City faster than ever- and then come home to exactly where you want to be.
There are several bus stops located right on 85th Avenue and the surrounding area. The newly completed 69 street LRT station, and neighbouring Sicorro station, are located only a few kilometres away and are park and ride stations. As of Spring 2019, the City has added even more parking stall options making taking transit to downtown, and all across the City, even easier and more convenient.
You may visit Calgary Transit for Bus and LRT route, schedule and fare information.
Find Us Let's Connect Westgrove Community Map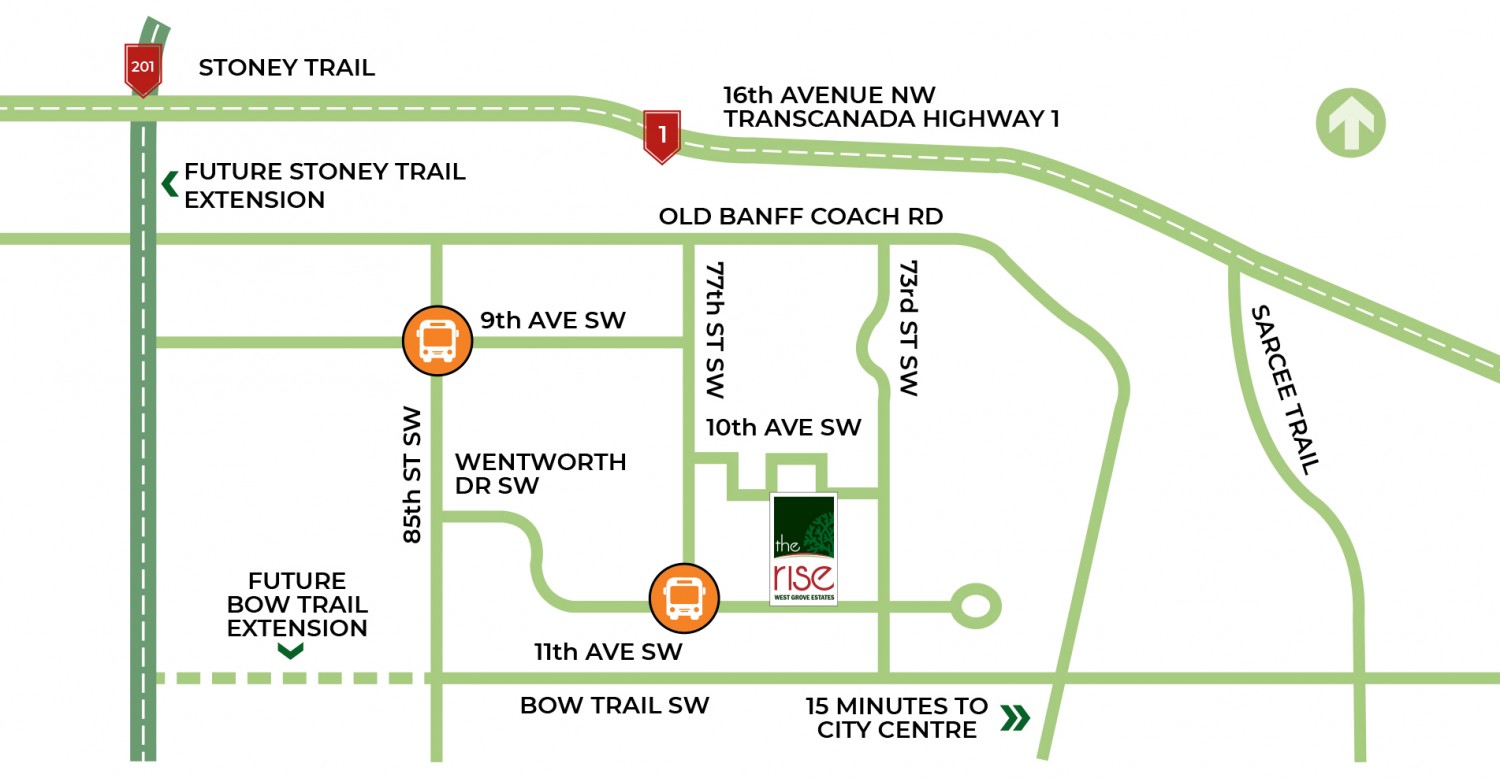 What Rise Home Owners are Saying
LET'S CONNECT, AND DESIGN YOUR HOME TOGETHER
Quick possession and affordable semi-estate homes meticulously crafted by award-winning builders. Our homes represent the highest quality and elegance expected "on the hill" in the prestigious SW community of West Springs.
Contact Us To Request A Tour and Start The Process of Finding Your Dream Home