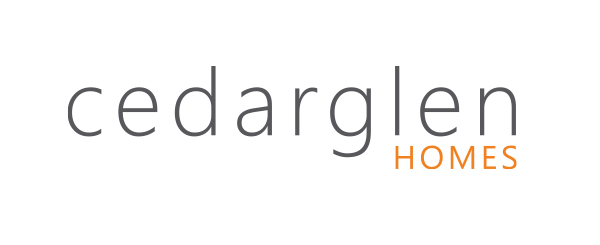 Cedarglen Homes, Builder
For over 40 years, Cedarglen Homes has welcomed thousands of Calgarians into their new homes. Throughout this time, we have discovered that most home buyers begin their search by looking for a solution to a current problem that they may have. This could be as simple as needing more space for their family to grow, to something more complex such as incorporating a legal secondary suite into the basement. Regardless of one's stage of life, or their current life problem, Cedarglen Homes has a model that homebuyers can personalize to meet their everyday needs.
In addition, it is our ability to provide an exceptional customer experience from start to finish that sets us apart from other builders. From the moment a homebuyer walks into our showhomes, they will be assigned a Cedarglen team member who will keep them well informed throughout their entire home-building journey. Buying a new home will likely be the largest purchase decision in one's life, therefore it is essential for each person to feel educated and empowered throughout the process.
It is through our commitment to building high-quality homes and creating valuable relationships with all stakeholders, that Cedarglen Homes has been awarded several designations over the years. Most recently, Cedarglen took home the 2021 Builder of Choice award for the FIFTH year in a row. We are very proud of our past accomplishments and excited to continue building for the future – after all, the best journey's in life take you home and we look forward to playing a role in each buyer's journey. Connect with our amazing associate Kimberley Holstein and set up a time to talk about your new Cedarglen home today.
Keeping You Safe

Cedarglen Homes has implemented the ​following COVID-19 policies at our showhomes in order to maintain a safe environment for both our visitors and our staff:
Maximum of 5 people per showhome (or 10 people per showhome parade).

All visitors will be required to wear a mask inside our showhomes and sales centres at all times.

Throughout our showhomes, social distancing measures will be in place.

Hand sanitizer will be readily available.

Showhomes are being sanitized regularly.

High-touch surfaces are being sanitized frequently.

Visitors are required to complete a Covid-19 Declaration Form.
Contact us or drop us a line if you have any questions and to learn more about how you can start planning your dream home today!

Cedarglen Homes: Award Winning Home Builder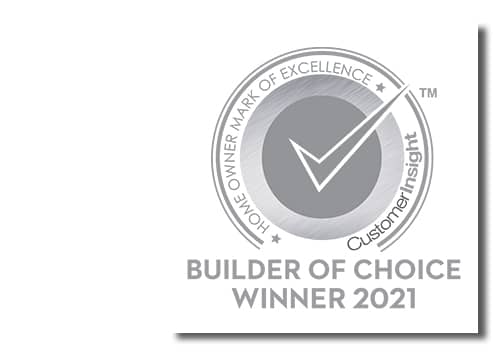 2021 CUSTOMER INSIGHT H.O.M.E BUILDER OF CHOICE WINNER
The Customer Insight H.O.M.E. Awards is an annual competition that symbolizes excellence in the homeownership experience. Winners of these awards are builders who strive to not only build beautiful homes for their customers but to ensure the best possible experience every step of the way.
The Builder of Choice award is presented to builders achieving superior results for customer satisfaction, employee satisfaction and trade satisfaction. This past year, Cedarglen Homes was honoured to take home this award for the FIFTH year in a row.
Cedarglen Homes: Our Craftsmanship
What Rise Home Owners are Saying
LET'S CONNECT, AND DESIGN YOUR HOME TOGETHER
Quick possession and affordable semi-estate homes meticulously crafted by award-winning builders. Our homes represent the highest quality and elegance expected "on the hill" in the prestigious SW community of West Springs.
Contact Us To Request A Tour and Start The Process of Finding Your Dream Home