The Bri-mor Legacy
Bri-mor Developments was inspired by the very building blocks of the real estate industry – bricks and mortar – symbolizing the strong foundation a business must be built upon for a successful future. Since that time, the notion of simplicity is Bri-mor's philosophy, rooted in relationships before business, best practices and working with top-tier partners.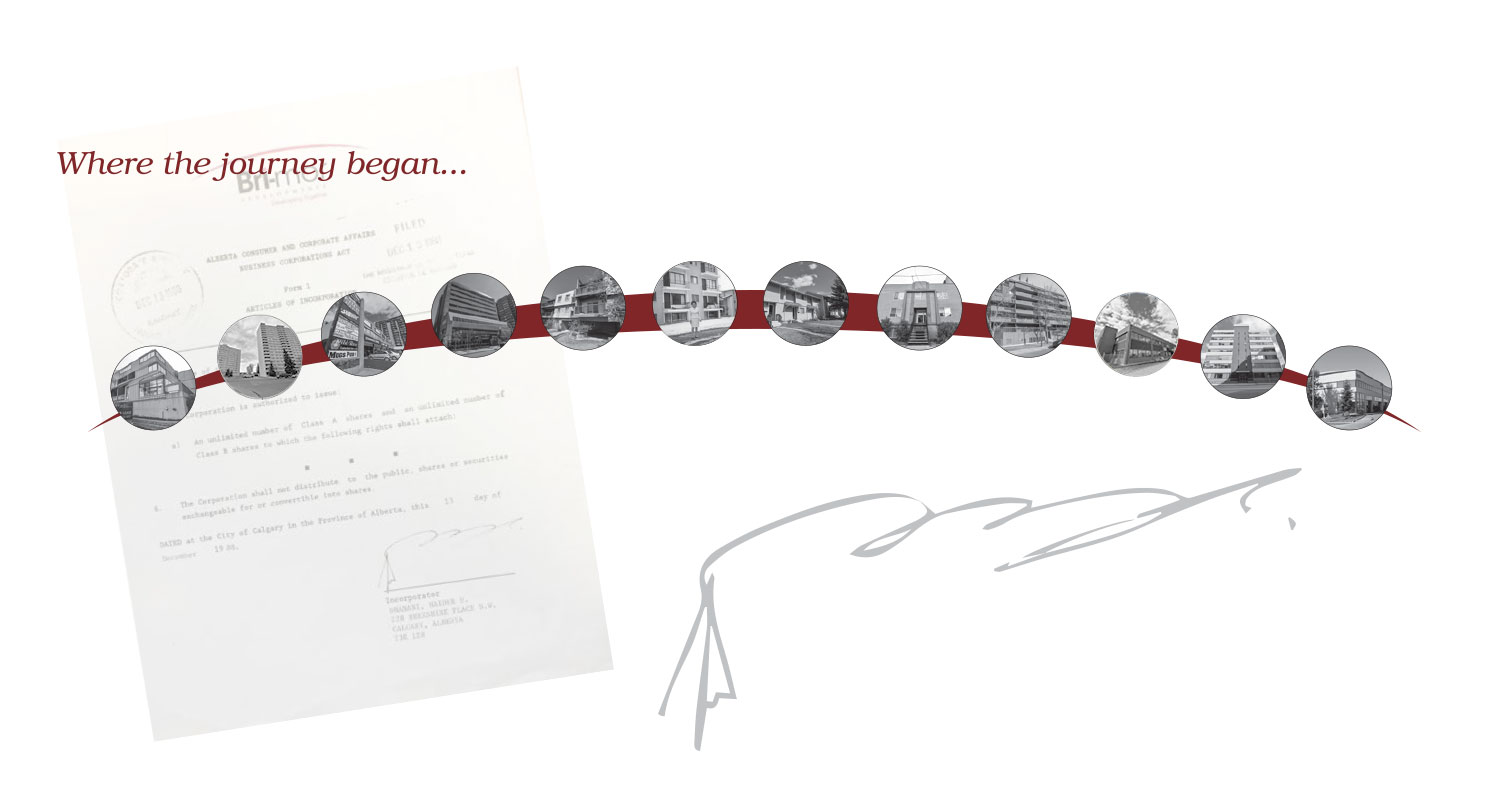 The Bri-mor Family
Haider Dhanani
In 1988, the vision of Bri-mor Developments was born. Starting as a real estate property and asset management company, over the past 25 years Bri-mor Developments has grown into a multi-faceted real estate organization covering asset management, real estate development and investments across several asset classes in both residential and commercial real estate.
Haider Dhanani founded the family run company on a value-based approach: to manage real estate assets that deliver results, focus on trust and strong partnerships, mutual value creation and a commitment to an informed and moral work ethic - all which symbolize the strong foundation a business must be built upon for a successful future.
His vision and personal character are epitomized in the culture of the organization today and in Bri-mor's progress that continues to leave a lasting legacy of Haider's character.
Fatima Dhanani
While the inception of Bri-mor and the values upon which it was founded rests with Haider, it was his wife Fatima, who took the reins of Bri-mor after his passing with a personal resolve to celebrate her late husband and carry on his vision.
In 1997, Fatima chose to grow beyond asset management and take on the opportunity to develop land and build her first industrial warehouse project. Over 25 years, Fatima has developed projects and managed over 300,000 square feet and 600 residential units. While her achievements are vast, her appreciation is always focused on her faith, her family, friends and the irreplaceable team that supported her along the way.
Aleem Dhanani
As a continuation to the family tradition, Fatima and Haider's son Aleem Dhanani, joined the family business in 2008 and has continued to grow Bri-mor in his father's footsteps alongside his mother. Together, Fatima and Aleem continue to deliver value to all its partners through their individual knowledge and experience and collaborative partnership.
As we grow together with our team, Bri-mor Developments will continue to bring value to the communities it develops within and to the partners who vest their trust in Bri-mor.
Contact Us Today Call Us Today
What Rise Home Owners are Saying
LET'S CONNECT, AND DESIGN YOUR HOME TOGETHER
Quick possession and affordable semi-estate homes meticulously crafted by award-winning builders. Our homes represent the highest quality and elegance expected "on the hill" in the prestigious SW community of West Springs.
Contact Us To Request A Tour and Start The Process of Finding Your Dream Home